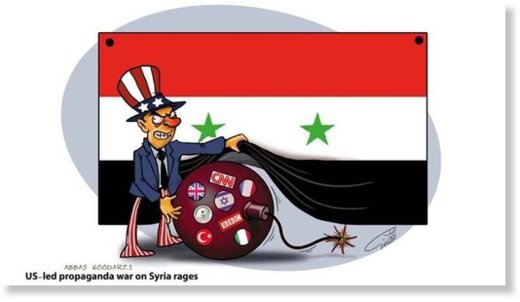 For 5 years, bloody mayhem has been going on in Syria, and in all that time only independent media has picked up on the really obvious flaw in the official narrative about the "Syrian civil war" …
Officially, the Syrian Observatory for Human Rights (SOHR) is a UK-based organization providing data to the Western press about troop movements, government policy and public sentiment in Syria. The Western press then reprints the information they are given – no questions asked: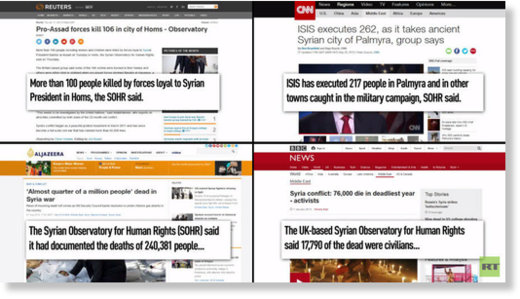 What Western media editors conceal from the public however, is that the "Syrian Observatory for Human Rights" is neither based in Syria nor is it an observer of what actually goes on there. It is essentially one man – Abdul Rahman, aka Rami Abdulrahman, aka Osama Suleiman – a three-term convicted criminal in Syria, based out of a small house in Coventry, England, and his 'team of four activists in Syria'.
Apparently all it takes to inform the entire Western media about everything that is happening on the ground in Syria is four people. Four people could, theoretically, provide reasonably objective reports, but only if they were open to receiving information from many sources, including ones supportive of the Syrian government. They might even be able to produce – using objective discernment – reliable statistics of casualties, refugees and terrorists/rebels. But SOHR has consistently reported the 'civil war' from only the perspective of the so-called 'rebels', discounting Syrian government reports out of hand, as well as reports from civilians that reveal rebels' crimes.
That fact alone makes SOHR about as reliable a source of information on the Syrian conflict as the US State Department and the British Foreign Office, who have a vested interest in spinning the war to produce one end: the death or removal of Syrian President Bashar Al Assad.
Rahman, by his own admission, is a...